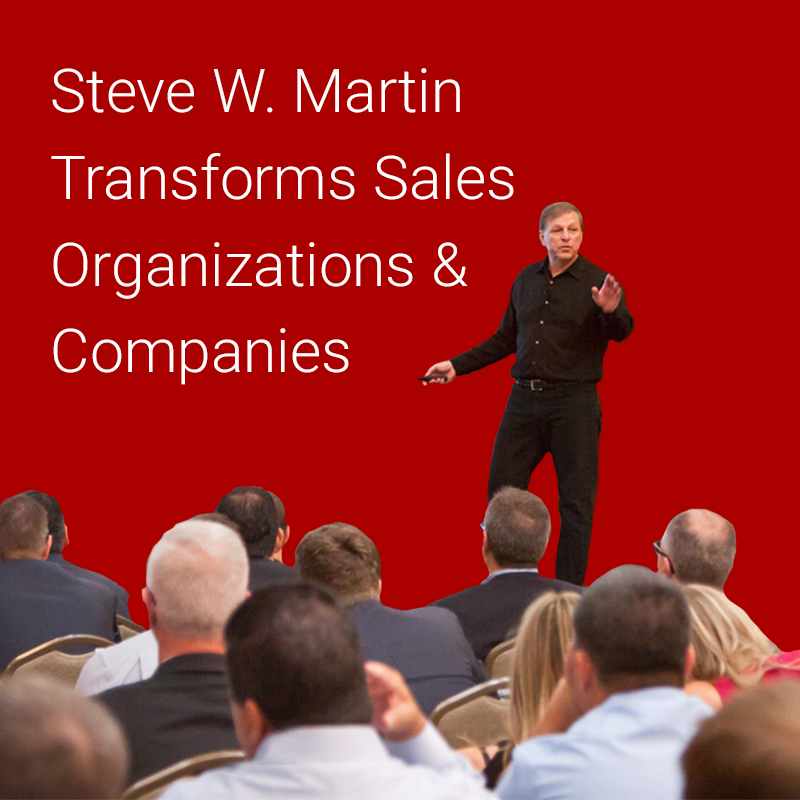 Custom Keynote Presentations
Whether speaking about selling to the C-level, B2B buyer behavior, or top salespeople or high performing sales organizations, Steve is both provocative and entertaining. He is the perfect opening keynote speaker to establish the tone for your sales kickoff or closing inspirational speaker to end your meeting on a high note.
While many keynote speakers offer canned presentations of generic information, Steve Martin's keynotes are completely customized to your unique sales situation and specific areas of need. To ensure your toughest sales challenges are solved, Steve conducts pre-presentation interviews, competitive research, customer role plays, views product demonstrations and surveys your sales organization. Steve not only presents strategies, tactics, and information, he demonstrates them in a highly interactive and entertaining way!
Pre-meeting Preparation Research
Steve Martin's keynotes are completely customized to your unique sales situation and specific areas of need. To ensure topical relevance, extensive pre-presentation interviews and background research is conducted to understand your market, competitive position, products, and salespeople. Presentations are customized to address your critical sales challenges and use the terms and nomenclature of your products, company, and industry.
Company Research
Review of your customer presentation, sales training materials, competitive comparisons, and other important sales collateral and case studies.
Competitive Research
Market research, competitor research, and industry analyst research.
Leader Interviews
Interviews with key sales, marketing, and company leaders.
Sales Organization Survey
Your sales organization is surveyed to identify win-loss patterns, challenges and sales enablement  improvement areas, and provide a comparison your sales organization's "persona" to other companies.
Role Play
Customer role play and product demonstration review.
Salesperson Interviews
Top salespeople are interviewed to prepare for the "Tales From the Field" best practices panel.
Sales Leader Review
Final session review with sales leadership.
Customized Keynote Presentation Highly Interactive with Exercises Online Testing and Polling Enlightening and Fun!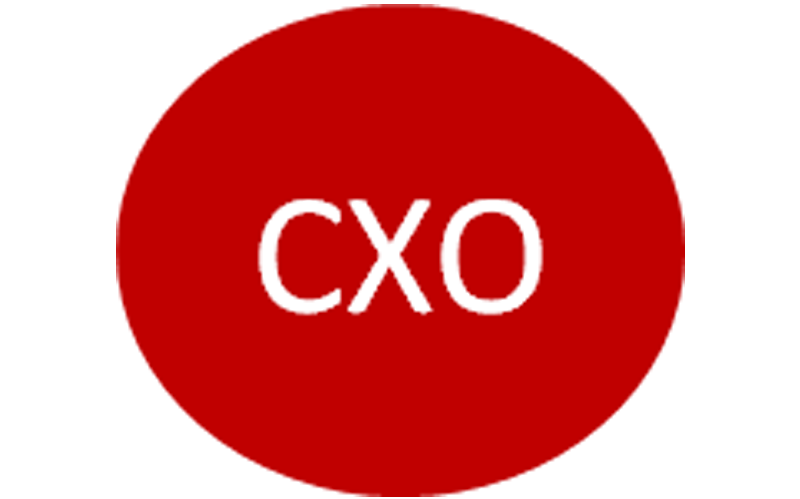 Selling to the C-Suite: C-Level Sales Strategies for Senior Salespeople
Every salesperson claims their product will help the customer save money, become more profitable, or improve efficiency. As a result, these claims are seldom believed and rarely acted upon by senior executives. Today, it takes a comprehensive strategy to winover the CEO, CIO, COO, CFO, Chief Digital Officer, CMO, and VP of Supply Chain. A strategy that enables a salesperson to differentiate himself from the competitors through value… Strategic value, Operational value, Political value, and Psychological value.

Enterprise Sales Strategy
The grand strategy to win the complex sale is based upon influencing the people, selection process, and politics of customer decision making. In enterprise accounts, salespeople must penetrate large organizations, influence key decision makers, and dovetail their products' benefits to customers' internal politics. In order to win, they must build relationships with buyers in different departments all across a company. They have to persuade people to believe in their solution at all levels of the organization and compete against competitors with similar products and equal sales acumen.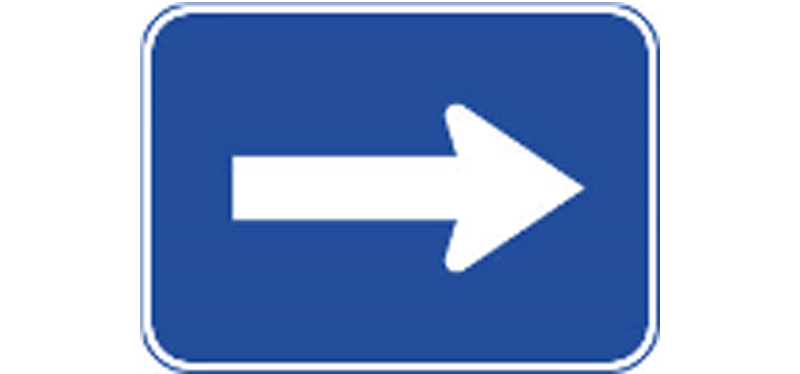 New Account Penetration Strategy
One of the toughest tasks in all of sales is to penetrate new accounts. The key is finding ways to connect with the busy decision maker and earn the right to a meeting. In this workshop, we review advanced Account Based Marketing strategies that utilize "sales linguistics" to enable your message to connect. Learn how to use lasting psychological suggestions that compel decision makers to take action and meet with you. Extensive review email, phone call, and LinkedIn social media examples.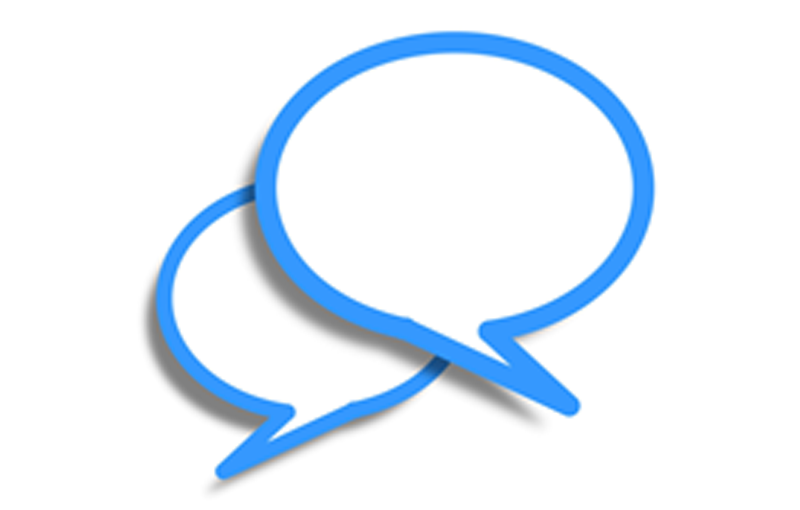 Advanced Sales Call Strategy and Sales Linguistics
The salesperson's most important competitive weapon is his or her mouth, and the winner is the salesperson who uses words that reduce the customer's doubt, eases his fear, and fosters fantasies. That's why it is critical that salespeople master sales linguistics, the study of how the customer's mind uses and interprets language. Customer inertia, the drive to "do nothing," is the main competition today. You can recite a litany of reasons and a laundry list of benefits, and the customer still won't buy. This session  will equip salespeople with linguistic strategies to differentiate their solution from the competition and enable them to create a call to action that convinces the customer mentally and emotionally to buy.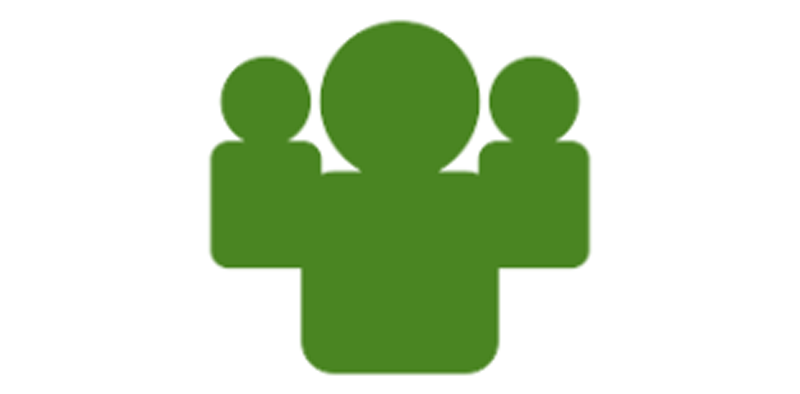 How B2B Buyers Select Between Vendors and Salespeople
Based upon Steve's extensive research of B2B buyers, this session reveals how buyers select the vendors and salespeople they do business with. Learn the circumstances and variables that determine which vendor is selected. Understand how buyers perceive the sales salespeople they meet with and what selling style they prefer. Learn how different company departments and vertical industries make buying decisions.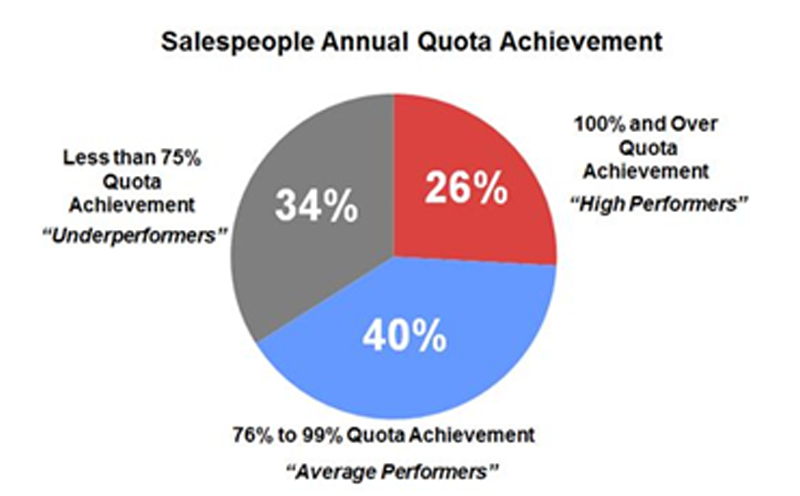 The Attributes of Top Salespeople
Not all salespeople are successful. Given the same sales tools, level of education, and propensity to work, why do some salespeople succeed where others fail?  Is one better suited to sell the product because of his or her background? Is one more charming or just luckier? In this session we analyze why top salespeople outperform their counterparts. Steve Martin's extensive research shows that the personality, verbal acuity, and the concept of situational dominance play critical roles in determining a salesperson's success.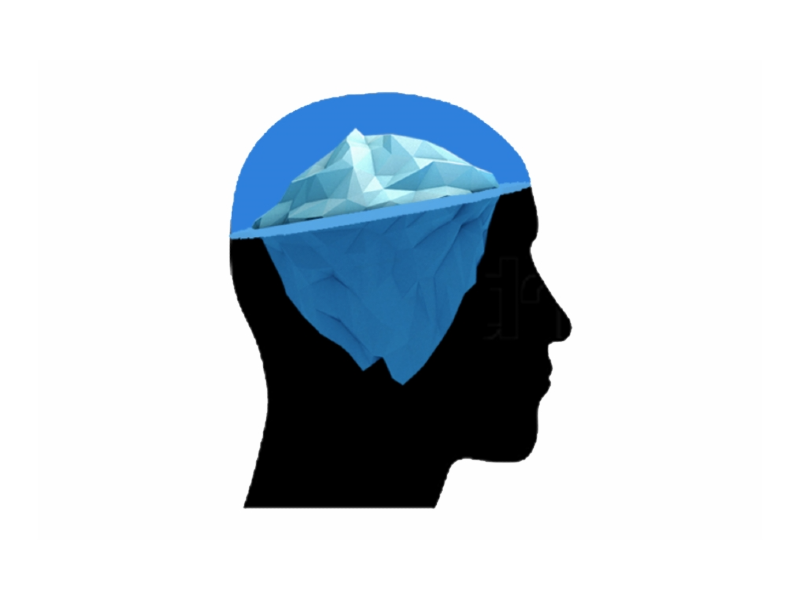 B2B Buyer Sales Psychology
Why aren't we selling more? Everyone's got an opinion. Some may say the marketplace or lack of functionality or competition. For a moment, put yourself in the position of your customer who is going to meet with multiple vendors, listen to their presentations, read their marketing collateral, and take a look at their web site. influences. This session reveals how to influence the true decision maker… human nature, and the people, personalities, and politics of evaluator decision making.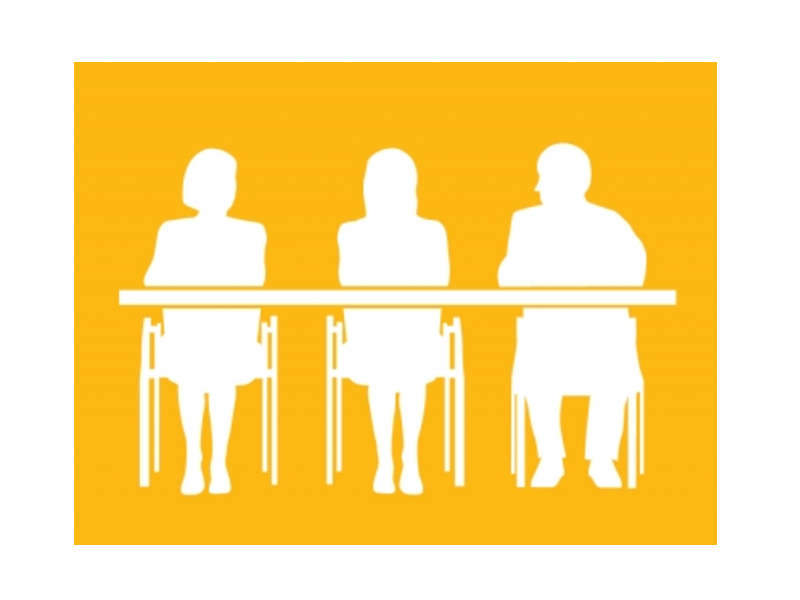 Tales From The Field Best Practices Panel with Your Top Salespeople
Tales from the Field" is similar to a roundtable talk show where top salespeople are interviewed about their major wins and losses. However, this session goes far beyond discussing sales strategies and tactics. The psychological and intuitive aspects of selling are translated into common themes and models the entire sales organization can understand and emulate. The sharing of this "collective intuition" stops salespeople from chasing bad deals, helps create a more predictable forecast, and gives each participant (from novice to expert) tactics they can use immediately.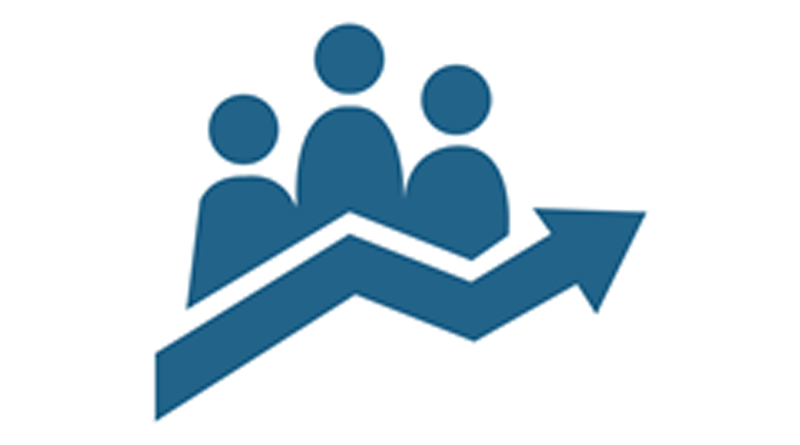 Attributes of High Performing Sales Organizations
In this session we review the key attributes, metrics, and best practices that separate High-Performing Sales Organizations from average and underperforming sales organizations. Steve W. Martin has conducted extensive research on sales organization performance and  provides detailed insights on the characteristics of high-performing sales organizations, quota analysis measurements, and key sales performance metrics.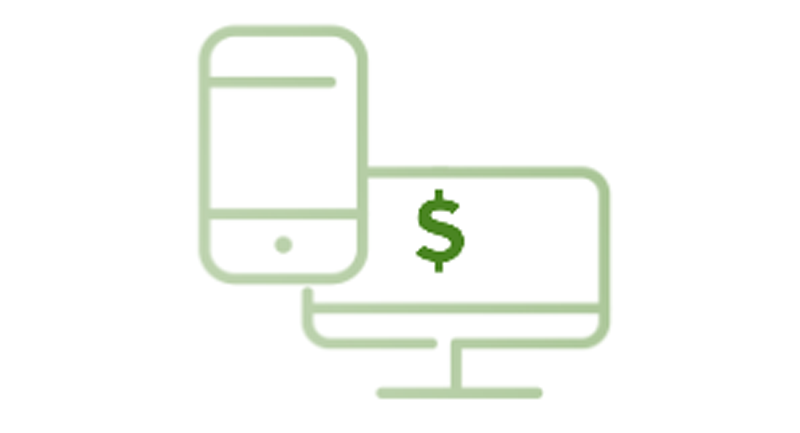 Virtual Sales Strategy and Your Digital Sales Persona
The COVID Pandemic has changed sales forever. It has humanized the buyer-seller relationship and leveled the playing field underdog vendors. Every salesperson has to develop their digital persona and this session covers online selling strategies with extensive focus on Zoom meetings, LinkedIn, and the best communication practices for today's information-based virtual buyer.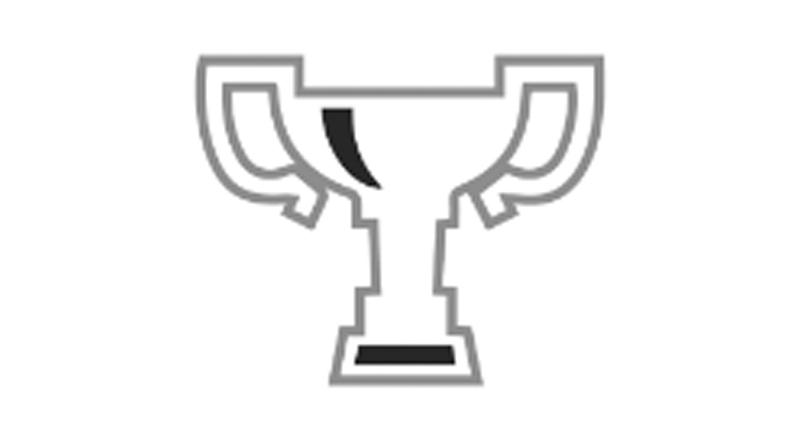 President's Club Award Programs
Steve Martin's Presidents Club meeting programs are the perfect way to reward your best Heavy Hitters. These programs are extremely interactive with lots of self-discovery testing which you can use to improve your sales organization's performance. Study your top performers and replicate their success!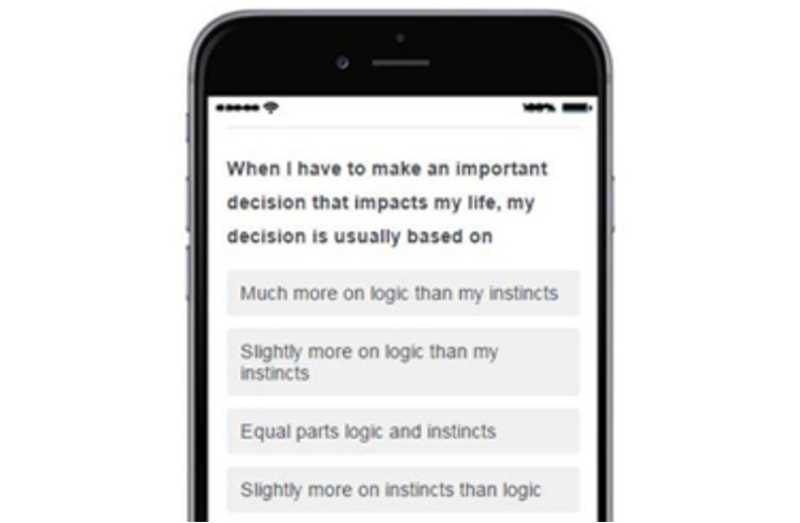 Interactive Online Testing to Drive Engagement
Steve W. Martin has conducted extensive research on the attributes of top salespeople and high performing sales organizations. He has interviewed thousands of top sales professionals and studied hundreds of sales organizations.  He incorporates these findings into an extremely interactive and enlightening keynote presentation utilizing on-line testing where audience members answer questions via their smartphones/tablets/laptops and then compare themselves to  study results.
This also presents sales leaders a great opportunity to learn about the composition and behavior of their sales organization as detailed test results are provided following the meeting. Reports are segmented by roles such as sales manager, field salesperson, channel salesperson, pre-sales engineer, and sales support. Characteristics associated to quota performance are provided and a comparison of customer interaction strategies.
Sales Organization Survey: Compare Your Team
Steve Martin also includes the unique opportunity to benchmark and profile your sales organization as part of his keynote presentation. Prior to the session, your team completes an online survey and the results are presented at the meeting. The study results compare the significant differences between how high, average, and underperforming sales organizations perceive themselves, measure performance, staff their organizations, and operate. Equally important, the survey includes win-loss sales cycle analysis questions that will help you identify patterns of customer and salesperson behavior.
Workshop Price and Terms
The keynote presentation fee is $5,000 plus $50 per attendee which includes a copy of Steve Martin's latest book. Books are sent to your sales meeting location or your company's main address and you are responsible for their distribution. All travel expenses are prepaid (Steve is based in Los Angeles) in advance. Please note that additional fees may apply depending upon travel requirements and Minimum fees do apply. 50% of fees must be paid in advance to lock in your keynote date and the remaining balance is due following the speaking date. All fees are non-refundable should your event date cancel. Sessions may be rescheduled without penalty depending on Steve's availability. Due to extensive travel time to international meetings outside of North America, there is a 100% fee uplift and full payment is due 21 days prior to the event. All preparation research is included.
Four Hours of Presentation Time Including Break Out Sessions.The keynote fee includes up to four hours (half day) of presentation time. This time may be applied to a keynote, breakout sessions, or a "Tales From the Field" Top Salesperson Panel (Tales from the Field is similar to a roundtable talk show where top salespeople are interviewed about the sales strategies and tactics they used to close key business wins). For example, a sales kickoff program may include a general session one hour keynote followed by a one hour Tales From the Field Panel and then a separate two hour breakout session on C-Level Sales Strategy (4 hours of total presentation time). All of these presentations would be included in the keynote fees. Please note that 5 to 8 hours of presentation time (full day) is an additional charge of $5,000.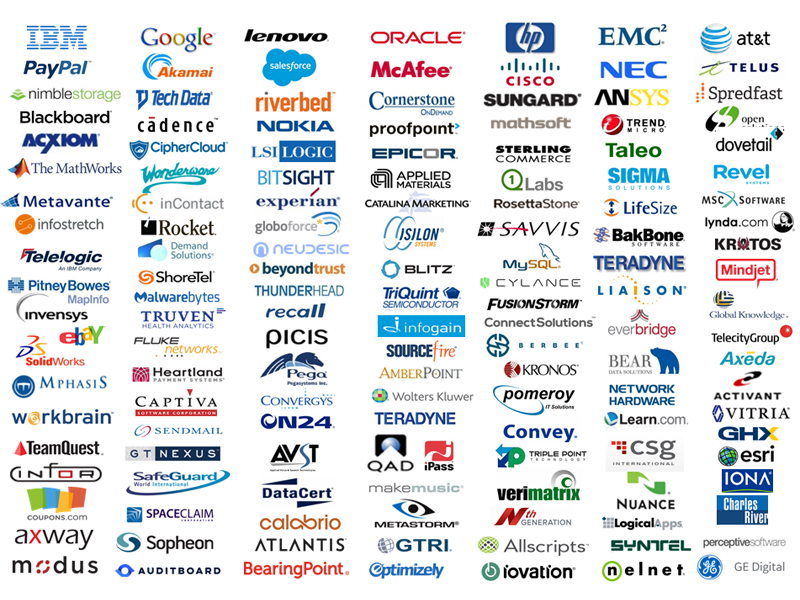 What Clients Say!
From billion dollar industry giants to the hottest start-ups, hear what sales leaders have to say about their experience.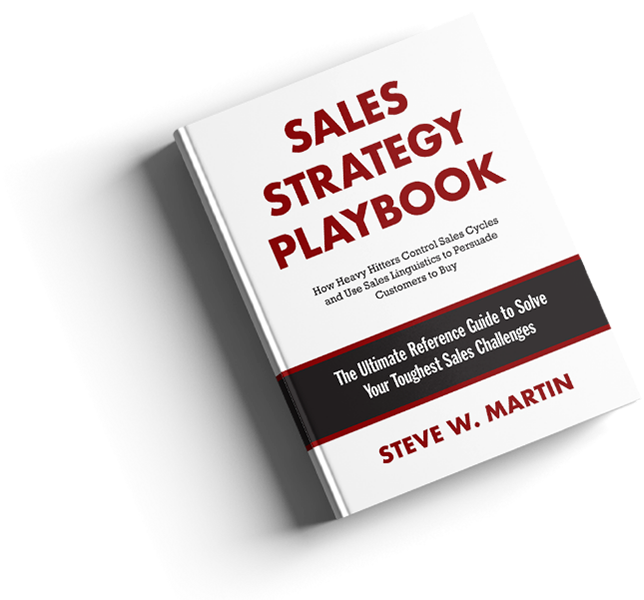 The Ultimate Sales Reference Guide
Sales Strategy Playbook is a based on first-of-a-kind sales cycle research and win-loss analysis with thousands of top salespeople, vice presidents of sales, and B2B buyers who ultimately decide which salesperson will win the deal.