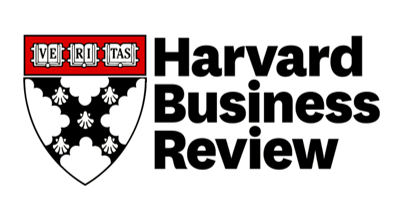 Steve is a frequent contributor to the Harvard Business Review. Here's links to his 35 sales research articles. Click here to visit Harvard Business Review website and view articles.
Learn More
7 Reasons Salespeople Don't Close the Deal
6 Reasons Salespeople Win or Lose a Sale
Similarities and Differences Between Men and Women in Sales
What Drives Salespeople in Different Regions
Salespeople Work Differently in Different Parts of the U.S
A Portrait of the Overperforming Salesperson
The Seven Attributes of the Most Effective Sales Leaders
Video: What Sets Sales Teams Apart
What Separates the Strongest Salespeople from the Weakest
What Top Sales Teams Have in Common in 5 Charts
Win More Sales with an Indirect Strategy
Why Sales Organizations FAIL
THE 12 SALES METRICS THAT MATTER MOST
The TREND that is Changing Sales
The Seven Types of Sales Managers 
Research: How Sensory Information Influences Price Decisions
Why Customers Don't Buy
Use Sales Linguistics for Winning Presentations
Top Salespeople Use LinkedIn to Sell More
Ten Reasons Salespeople Lose Deals
Is Your Sales Organization Good or Great?
Top 10 Sales Trends for 2013
Plan Your Sales Call Strategy
Top Reasons Salespeople Lose Business
Win the Business with this Elevator Pitch
Understanding Five Types of Sales Coaches
What's Wrong With Your Sales Training Program
Strategies for Answering Customers' Questions
Are You a Closer? Take the Test
How to Close a Sales Call
Are Top Salespeople Born or Made?
Seven Personality Traits of Top Salespeople
Persuasion Tactics of Effective Salespeople
Why Sales and Marketing Are at Odds or Even War
How to Hire a VP of Sales
A Salesperson's Seven Deadly Sins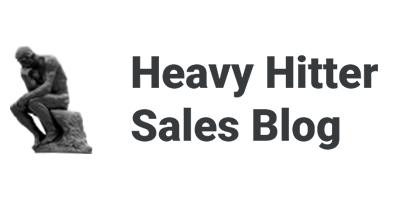 Steve's Heavy Hitter Sales Blog is one of the most popular B2B sales blogs. Click here to visit the Heavy Hitter Sales Blog:
Learn More
Why Did Extreme Networks Stock Price Doubled in Last 90 Days?
2020 Hi-Tech IPO Analysis: How Growth Impacts Market Value
What I Learned Working 400 Straight Days
The Most Unique Sales Organization in the World
5 Critical Sales Kickoff Meeting Planning Success Factors
Percentage of B2B Buyers Ranking Salespeople as Excellent, Good, Average & Poor
Statistical Proof You Need a Sales Manager
A Salesperson's Ideal Height and Do Tall Salespeople Sell More?
Why One LinkedIn Article Went Viral (30k views) and Another Didn't
Research Shows the Most Accurate Sales Forecasters 
Why Big Deals Don't Close
The Three Pillars of Persuasion
Best Books for Salespeople - Inc.com
Sales Innovator: Sales Linguist,Steve W Martin Interview 
The Physiology of Sales Calls
The Top Seven B2B Sales Books to Read
Landmark Sales Organization Study
Sales Excellence Infographic
Take the Sensory Price Test from Harvard Business Review
Sales Trends Infographic
7 facts About the Salesperson's Mind
The Truth About 50+ Year Old Salespeople
Why Did I Lose? Six Win-Loss Questions
20 Great Companies to Sell for
IT Sales Strategy: Software & SaaS
Are You a Contagious Salesperson?
Salesperson's Most Important Weapon
Why Deals Don't Close: The Cesspool!
Know Why You Lose: The Martin Curve
Top Five Sales Presentation Mistakes
What Not to Say to a Spouse in Sales!
Motivational Sales Quotes
5 Truths About Selling to the C-Level
The IBM Rally Song! Do you Have One?
If Sigmund Freud Was Your Sales Manager
How Reagan Would Change Your Presentation
Visit Steve W. Martin's Heavy Hitter Sales Blog
Media Coverage
Steve W. Martin articles, interviews, and the Heavy Hitter Series of books have been featured in the
Harvard Business Review, Selling Power Magazine, Forbes, Inc, and the Wall Street Journal.
Inc Magazine - 15 Great Books You Should Definitely Read This Year
Huffington Post - The Truth About Why Salespeople Lose Deals
Accelerate Sales! - The Value of Salespeople According to B2B Buyers with Steve W. Martin
Harvard Business Review - 7 Reasons Why Salespeople Don't Close Deals
DMN Marketing - B2B Buyers and Sellers Need to Fix their Relationship
DiscoverOrg - What B2B Buyers Want from Salespeople
Content Strategy - B2B Buyers Aren't Happy With Salespeople
Harvard Business Review - 6 Reasons Salespeople Win or Lose a Sale
Harvard Business Review - What Drives Salespeople in Different Regions
Harvard Business Review - Salespeople Work Differently in Different Parts of the U.S
Forbes - How IOT Refines What Sales Success Really Is
Harvard Business Review - A Portrait of the Overperforming Salesperson
Harvard Business Review – Video: What Sets Top Sales Teams Apart
Inc Magazine – The Best Books for Salespeople
Inc Magazine – What Separates the Top 20% of Salespeople from the Bottom 80%
Customer Think – Grooming a High Performing Sales Team
Inc Magazine – The Single Worst Way to Stunt Your Company's Sales Growth
Docurated – Sales Strategy Tips from Top Sales Pros
Ambition Blog – Why You Suck as an Inside Sales Manager
Harvard Business Review – What Separates Strongest Salespeople from Weakest
Inc Magazine – The Truth About the Field to Inside Sales Migration
Hubspot Sales Blog - What Top Sales Teams Do With Quotas That Average Teams Don't
Sandhill.com – Top Technology Companies to Sell for in 2015
CMS Newswire - No Cowboys Here: Teamwork, Culture Leads to Sales Success
Hubspot Sales Blog - New Research Reveals Personality Traits of the Best Sales Reps
Media Sales Today - Why you lost the Sale, the Most Common Reasons
Salesforce Research - Secrets of High Performing Sales Organizations
Smart Selling Tools - How High Performing Sales Organizations Differ from Others
Harvard Business Review - What Top Sales Teams Have in Common
RingDNA Inside Sales Blog - The 7 B2B Books to Read for 2015
Hubspot - What to High Performing Sales Teams Have in Common
Sales and Service Essentials - Why Did I Lose the Deal?
Sales Force Research - Sales Organization Performance Gap
Sales and Service Essentials - The Salesperson's Mind
Sand Hill.com - Why Technology Salespeople Lose
Wall Street Journal - A Game Plan for Job Seekers
Harvard Business Review - Why Sales Organizations FAIL
Harvard Business Review - THE 12 SALES METRICS THAT MATTER MOST
CRM Magazine – More Companies Embrace Inside Sales
Marketing Charts – Sales Leaders Confirm Shift to Inside Sales
American Training Society – Report Offers Sales Strategies Insights
Harvard Business Review - The Trend That is Changing Sales
Sales Journal – How to Select a Sales Meeting Speaker
Harvard Business Review - The Seven Types of Sales Managers
Social Driver - Steve Martin Interview - How Digital Agencies Can Increase Sales
Harvard Business Review - Research: How Sensory Information Influences Pricing Information
YesWare – Why Your Sales Team Needs Sales Linguistics
Sales Journal – The Truth About 50+ Year Old Salespeople
Harvard Business Review - The Trend That is Changing Sales
Harvard Business Review - The Seven Types of Sales Managers
Social Driver - Steve Martin Interview - How Digital Agencies Can Increase Sales
Sales Journal - The Truth About 50+ Year Old Salespeople
Harvard Business Review - Research: How Sensory Information Influences Pricing Information
Harvard Business Review - Why Customers Don't Buy
Harvard Business Review - Use Sales Linguistics to Structure Winning Presentations
Harvard Business Review – How Top Salespeople Use LinkedIn to Sell More
Harvard Business Review – Is Your Sales Organization Good or Great?
Harvard Business Review – Top Reasons Salespeople Lose Deals
Sales Journal – Are You A Contagious Salesperson?
SandHill.com – The Top 20 Technology Companies to Sell
Media Sales Today – Why You Lost the Sale
USC Marshall News – Marshall Makes it Mark at Sales Competition
Harvard Business Review – Top 10 B2B Sales Trends for 2013
USC Marshall News – USC Professor Studies Sales Personalities
The Conference Board – Elevator Pitch to Win the Business
Addicted to Success – 15 Classic Leadership Books You Should Read
Open View Partners – Tips For Your Elevator Pitch
Harvard Business Review – Win the Business with this Elevator Pitch
Harvard Business Review – Understanding the 5 Types of Sales Coaches
Harvard Business Review – What's Wrong With Your Sales Training Program
Harvard Business Review – Handling Customers' Toughest Questions
Media Sales Today – The Salesperson's Mind
Sales Journal – 7 Fascinating Facts About A Salesperson's Mind
Media Sales Today – Do You Have Dominance to Close?
Harvard Business Review – Are you A Closer? Take the Test
Think Sales Magazine – How to Become a Master of Persuasion
Soldlab Magazine – If Sigmund Freud Was Your Sales Manager
Sales Journal – Why Did I Lose? Six Win-Loss Analysis Questions
Openview Partners – Surefire Sales Linguistics for Closing
Media Sales Today – Top Sales Trends for 2012
Harvard Business Review - How to Close the Sales Call
Entrepreneur Magazine – The Seven Secrets of Resilience
Sales Journal – If Sigmund Freud Was Your Sales Manager
Sand Hill – Personality Study of Top Technology Salespeople
USC Marshall School of Business – USC Wins MIT Sales Contest
Social Salesperson – If Sigmund Freud was Your Sales Manager
Selling Power Magazine – Salespeople Should Walk Softly
Soldlab – Personality Study of Top Salespeople
Arab News – Saudi Airlines Customer Orientation
Harvard Business Review – Are Top Salespeople Born or Made?
Smart Company – How to be a Great Seller When Not in Sales
Openview Partners – IT Sales Strategy: The Four Types of Buyers
Harvard Business Review – Seven Personality Traits of Top Salespeople
Wall Street Journal – 7 Key Personality Traits of Top Salespeople
CEO.COM – Seven Personality Traits of Top Salespeople
eHow Money – Sales Management Styles
SoldLab Magazine – 5 Truths About Selling to The C-Level
Sales Journal – How to Ruin A National Sales Meeting
Openview Labs – Pitching the C-level Without Striking Out
IT Sales Blog – How You Say It is More Important
Harvard Business Review – End the Sales & Marketing War
Oracle Software Sales Insights – 5 Truths about C-Level Selling
Media Sales Today – Best Sales Article of 2010
Business Pundit – Business Blogs of 2010
Harvard Business Review – Persuasion Tactics of Great Salespeople
Proteus Marketing – Top B2B Blogs and Web Sites
Media Sales Today - Watch Your Words
Technical Copy writer – Cowcatchers from the Great Communicator
Sales Machine – Listen to the Customer at All Levels
IT Sales Blog – How You Say It is Important!
Harvard Business Review – How to Hire a VP of Sales
Harvard Business Review – 7 Deadly Sins of Salespeople
Modern B2B Marketing - 10 B2B Sales Blogs You Cannot Afford to Miss!
Openview Venture Partners – 5 C-Level Sales Truths
Technical Copywriter – Cowcatchers from the Great Communicator
Sales Machine – Ten Seconds to Better Rapport
About Leads - Heavy Hitter Sales Blog Ranked #1
Media Sales Today – Sales Catchphrases and Sayings
Customer Collective – The Truth About Older Salespeople
Blogs.com - Top Ten Popular Sales Blogs
Sales Journal – Favorite Sales Manager Sayings and Cliches
Follow The Lead - The Ego That Lurks Behind Every Purchase
Sales Staffing Star - Seven Deadly Sins of Salespeople
Sales Jam – Sales Event of the Year to Feature Steve Martin
Sterling Hoffman Newsletter – The Six Real Reasons to Fire Your VP of Sales
800 CEO READ - Heavy Hitter Sales Psychology
Software Sales Journal – Six Deadly sins of software salespeople
Staffing Star - Sales Linguistics:The 7 Languages C-Level Executives Speak
Marketing.com – 7 Marketing Sites to Help You Make Better Decisions
Sales 2.0 - Persistence
SalesMachine – Win Your Own Success Library!
B2B Sales Blog Zoominfo – Steve W. Martin Interview
Reuters – B2B Sales Leadership Series
The Sales Club – 7 Strategies for Underdog Sales Reps
BusinessWeek.com – Jumping Sales Revenue
Crush It Daily – Sales Under Dog?
Business Strategies – Top 10 Annual Sales Meeting Locations Ideas
Media Sales Today – Why Selling is Like Indy Racing
Sales Journal – Why Are You in Sales? The Surprising Truth
Business Strategies – Top 10 Sales Meeting Location Ideas
High Tech Marketing – Sales Powerpoint: Earn the Right
Heavy Hitter Sales Blog Ranked #1 on Top 100 Sales Blog
Sales Journal – The Truth about Older (50+) Salespeople
Sales Link: Selling in a Recession (Einstein, Insanity, & You)
Sales Journal – Selling in a Recession
Sales Journal - The Truth about Older (50+) Salespeople
Sales Link: Selling in a Recession (Einstein, Insanity, & You)
Sales Journal - Selling in a Recession
Sales and Marketing Magazine - A Neurolinguistic Sales Lesson: Auditory Obama Versus Kinesthetic McCain
Eye on Sales - Seven Deadly Sins of Salespeople
Sales and Marketing Management Magazine - Five Annual Sales Meeting Ideas
Software Sales Journal - Sales Strategies from the Presidential Campaign
Salesmarks - Understanding Your Sales Manager
Construction Development - Sales Communication Skills
Small Business Center - Select a Sales Kickoff Theme
Sales Strategy - The Top 10 Sales Mistakes
Sales Machine -Sales Success Quotient with Steve Martin
Sand Hill Software News - Selling Software in a Recession
Sales and Marketing Management Magazine - The Best Recession Sales Strategy
Software 2008 Conference - Selling to the CIO
Meeting Masters – How to Select A Keynote Speaker
All Business – Change Your Corporate Presentation
Software Sales Journal - Four types of IT Department Buyers
Sales Motivation - Top Five Sales Kickoff Meeting Mistakes
Managesmarter - Heavy Hitter Sales Wisdom Book Review
Presentations Magazine - How to Select a Sales Kickoff Theme
Sales and Marketing Management Magazine - Be A Sales Champion: Lessons from USC Football
Sales and Marketing Management Magazine - Legendary Coach's Advice for Salespeople
MindManager Newsletter - Steve Martin's Heavy Hitter Interview
Sand Hill Newsletter - Software CEO Advice
Sales Motivation - Why Sales and Marketing are at War
Score More Sales - Top Books for Salespeople
Incentive Magazine - The Winners, Losers, and "Buzz Kill"
Salesopedia - Sales Warfare Strategies Podcast
Selling Power Magazine - Sales Warfare Strategies Interview
Sales and Marketing Management Magazine - The Winner, Losers, and "Buzz Kill"
Selling Power Magazine - The Heavy Hitter Selling Interview
SandHill.com - Mandatory Reading for Hi-Tech Sales
Destination CRM Magazine - Required Reading: Proven Sales Strategies
Business Summaries - Heavy Hitter Sales Wisdom Review
Reuters- All Salespeople Must Perform 3 Roles
Sales and Marketing Management Magazine - Seven Deadly Sins of Salespeople
Sales and Marketing Management - Logos, Pathos, and Ethos
Speak to Lead - How Ronald Reagan Crafted a Message
Selling Power Magazine - WWRD
Software Sales Journal - Heavy Hitter Sales Intuition
Sales and Marketing Management Magazine - The Persuasion of Ronald Reagan
Sales Rep Radio – Steve Martin Interview
Software Sales Journal - How Sales Intuition Works
Real World Selling Radio - How to Cope with Losing (Podcast)
Real World Selling Radio – You Are a Metaphor! (Podcast)
Selling Power Magazine Live – Take Out the Enemy
Duct Tape Marketing – What Would General Patton do?
Sales and Marketing Magazine - Manage Smarter
Harvard Business School- Finding the Right Words
Sales Practice – The Reality of Selling Today
CRM Magazine –Required Reading: Other Page Turners
All Business – Sales Coach
The Words We Use Really Matter
Howard Newsletter Book Review
Harvard Business School Recommends Heavy Hitter Selling
Business Digest Magazine – The Science of Heavy Hitters
Selling Power Magazine - The Persuasion of Ronald Reagan & Bill Clinton
Yahoo - Revolutionary New Sales Philosophy Sells Out
SoftwareCEO - How to Find Your First Heavy Hitter Sales Rep
Wall Street Journal Interview
Selling Power Magazine - How to Cope with Losing
Salesrep Radio Interview
Orange County Register – Useful Books to Start the New Year
Selling Power Magazine Interview – "How to be A Heavy Hitter"
Software Sales Journal - Sales Strategies to Defeat Goliaths
SandHill.com - How Chimps can beat Gorillas
Sales and Marketing Management - The Pitch
Prospecting Professor – 2 nd Place is the Worst Place to Be
New Book by Sales Veteran Causes Sales Sensation